Think Kohler When You Need Reliability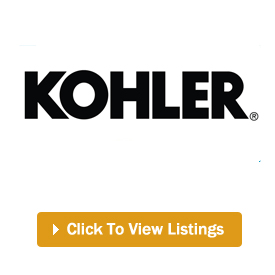 When it comes to industrial generators, Kohler has the reliability and functionality to backup any power source. With over 85 years in business, they know how to make a quality product that can outperform most competitors. So when your business is in the market for a quality backup power source, consider the many industries Kohler services:
Telecommunications
Government
Health care
Industrial
Call centers
Retail facilities
Agricultural
Institutional facilities
With a proven track record, you're sure to get a quality industrial generator when you choose Kohler.

It all started back in 1920 when Kohler introduced their first back up power supply, the Kohler Automatic Power & Light. Since this invention, the company has been powering homes, recreational vehicles, businesses, and a wide range of industries for years. Their commitment to quality and innovation continually drives the company to produce higher performing products.
Critical Load Requirements
Depending on what critical load requirements your company or business may need, Kohler has the right industrial generator for you. All of their generators are manufactured within the guidelines set forth by the environmental protection agency (EPA) to ensure safety and compliance with all rules and regulations. Kohler offer generators from 10 kW to 2,800 kW for a wide range of applications. Depending on the make and model they offer a complete line which has automatic transfer switches, controls that have the ability to manage a number of power systems applications, paralleling switchgear that can be customized, wireless monitoring, and even web enabled remote PCs. Kohler believes in testing all of their products to ensure safety and reliability. This means that when you buy Kohler, your company is getting a quality product that will last.
Does Buying Used Make Sense?
Industrial generators can be costly to any business, but just because you need back up power doesn't mean you need to buy an expensive new unit. Many companies regularly upgrade, go out of business, or change locations, meaning they have a generator they no longer have need for. This is where your business can cash in. Buying a used Kohler industrial generator means savings. When your company can save money on new equipment it means more money in the bank, and isn't that why you're in business to begin with? Throw in a name like Kohler and you have everything you could possibly want: a piece of equipment backed by years of innovation and quality, a lower price tag than buying new, and the back up power system your company needs.
Meeting New Demands
As Kohler continually meets new demands from consumers, they offer more advanced equipment to meet needs across many industries. In addition to stationary units, Kohler has towable units which are a great addition to their line of industrial generators. Due to their total system integration, you can easily read and know just what's going on with your power supply from literally anywhere in the world. This is convenient on many fronts and can mean the difference between paying someone to monitor the system at the job site or facility or being able to do it remotely, which is more cost effective. So while you devote time and attention to your business and customers, let Kohler worry about your backup power system.