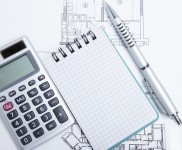 The size of industrial generator that you need for your purposes is going to depend a lot on what you are using it for. If you need one to power a construction site, you may need a portable unit that is on a towable trailer or encased in a truck. However if you need one to power a plant or a mission-critical building like a hospital then you might need a very large generator in its own house along with underground or above-ground storage tanks.
Establishing the amount of needed stand-by power use is usually a figure provided by engineers and electricians, especially if it is for a large facility. That is because it is difficult for the layman to establish the power consumption required for something like a mall or huge agricultural complex. The reason it is important to get an expert to assess your usage needs is because you never want to be in the position where you have experienced a power shortage because the generator that you purchased is not able to meet your power demands. This is crucial because sometimes lives, such as the lives of miners, military personnel and hospital patients are at risk.
If you are a smaller industry you can sometimes estimate how much power you will need in an emergency by looking at your hydro or electricity bills. It is then simply a matter of choosing the emergency generator that is able to supply you with that level of usage in an emergency.
Sometimes you do not need a generator for stand-by or emergency services. If it is a unit that is run full time it is also important to consult with an expert in business who can tell you how much it is wise for you to spend on a genset and fuel. Also in this instance the cost of the generator might be quite high as to run full-time it must be a very efficient and quality piece of machinery.
Another factor affecting the size of machine you buy is the actual size of the building or grounds that will be the home of the unit. Usually generators need to be sheltered from the elements so many need to be in their own building or shed.